Alex's baseball season was ended this last week when they lost Wednesday leaving the weekend open.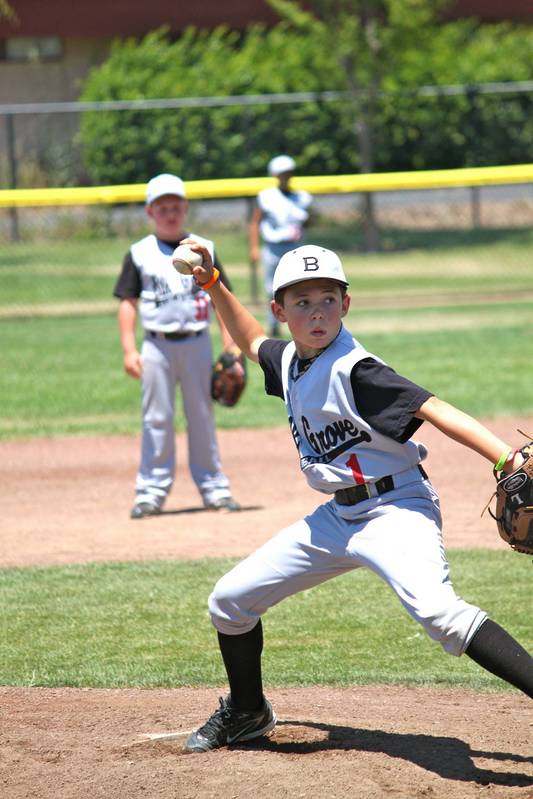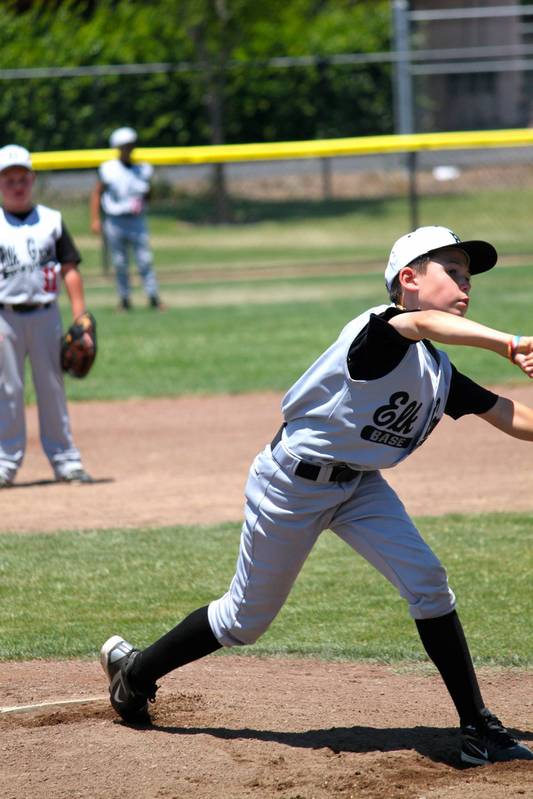 We missed the OA trip but still wanted to fish. Called Dave and he changed a few plans around and we hit it to S.C. Got to the boat Friday night to check things out and find both batteries dead!! Glad I like to go and check things out the night before. Stuck the charger on for the night and we're good to go the next morning.
We made a B line out to 50/00 and went searching. Our first hit came on a chovie at 25 ft and Dave pulls it out of the rigger and hands it off to Alex. He battles it hard with a few big screaming runs and boats a nice 15 lb. fish.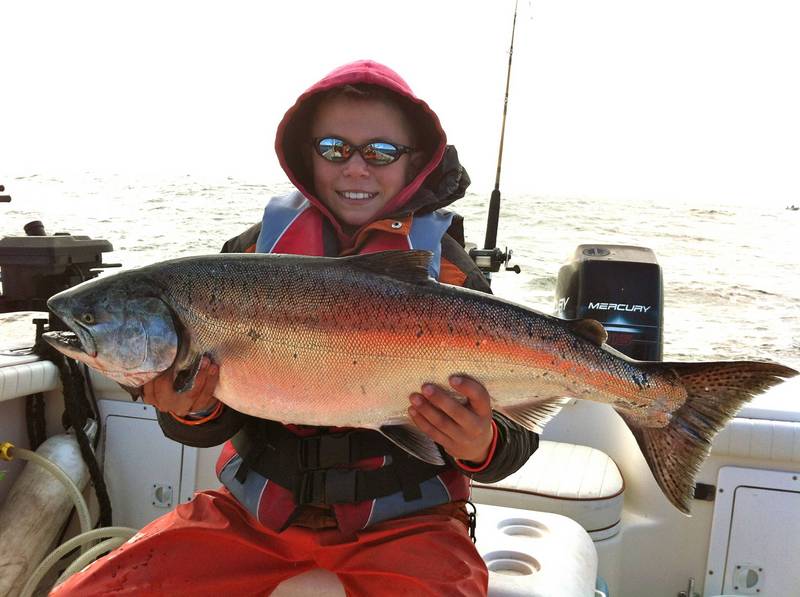 OK. He's stoked and Dave and I are happy to get the skunk off and not lose a hot fish. Back in the water we go only this time we change out the port side rigger with another chovie on the top stack at 25 ft. We keep at the same tack and about 40 minutes later I hear Dave and Alex both fighting to get the rod out of the rigger. As I look back to watch this I see Dave's rod….. the one we just changed over just bend over and start peeling line out..I yell to Dave and he grabs that one and Alex yells to me to come get this one and he hands it to me. Of course, I accept his kind offer. I grab the rod and feel big power and line peeling off the rod. I look over at Dave and his rod is bent over and line is screaming off. We have two big fish and a 10 year old holding the net with great anticipation. He was happy and I was a little anxious. My fish stays down and I am able to get it close. As I see it's there I walk back pulling it closer and Alex makes a stab right next to the rigger wire and the back of the boat. I can't see what's happening but the next thing I see is him pulling a 21 lb. Salmon into the boat. I'm stoked and he's thrilled. High fives all around.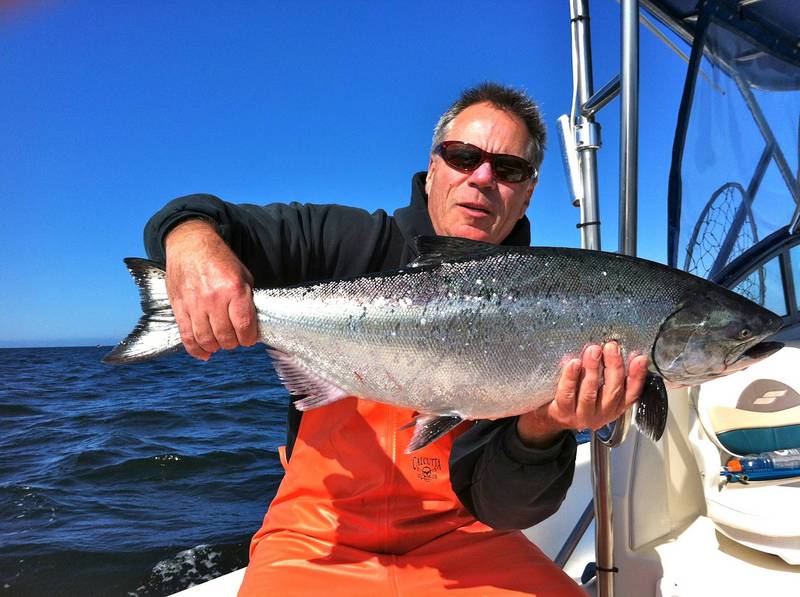 Now back to Dave. His fish is bigger and meaner that mine and it's on the surface. It surfs down the face of the swell, pops the hot spot out and comes off!! We are all bummed.
Back to the drawing board and try to get another. We troll for quite a while releasing a shaker that may have been legal but with the size of these fish we'll keep going for bigger models. Well it finally pays off and my rod pops off and Alex and I yell to Dave to get it. He grabs the rod and right away says that this is a huge fish. he goes on to battle this fish back and forth to the boat for 25 minutes and cannot control this fish. I have the net and Alex has the wheel in 18 knts of wind adding to the fun. Finally Dave gets this thing close and It's huge. I just don't want to make a mistake with this fish and loose it for Dave after all this work. Well he gets it close and it touches the rigger wire and it's gone peeling line out for 25 yards. Back to the battle and trying to get it back. I know the next time in is going to be my chance as it must be pulling the hook out after this long. He finally gets it back close at the back of the boat and I reach out as far as possible and have it half way in the net and I can't reach any further. The fish just lays there and Dave thumbs it and pulls up and I stretch out an inch more and it's in the net!!! Hootin' and hollerin' abound and it's 26 lb. on the spring loaded boat scale.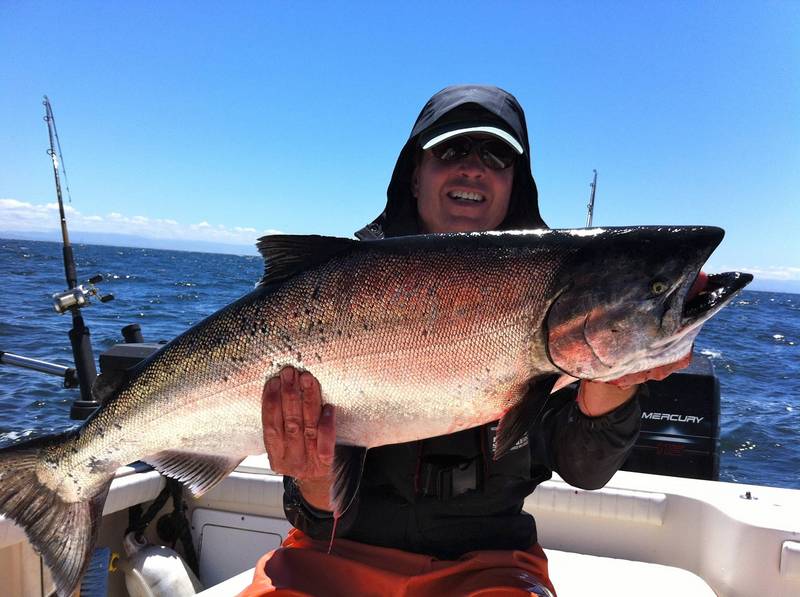 Epic trip with all of getting our biggest Salmon for the year. Dave's fish was a new boat record for us also.
Can't wait to get back out there on the fourth of July
For a full report and discussion click here: http://www.westcoasthighliners.com/forums/saltwater-reports/9431-santa-cruz-big-pigs.html